#Wecandoit Team
Taibah AlQatami
Director
Taibah is an artist who thinks that art is a language that transcends time. She founded Weoritu as a platform for artists to promote positivity through various mediums of art. Her work experience encompasses both finance and art as she worked in investments and was involved in a variety of art initiatives.

 
Mohammad AlSaeed
Film Maker & Editor
Mohammad is a filmmaker with an MA Filmmaking from Goldsmiths College, University of London. He secured a spot at last year's Miami Fashion Film Festival and several awards in the field of Film Editing in London and Dubai. Al-Saeed combines striking visuals with powerful messages, and includes fashion films, television advertisements, short films and music videos.
Dana AlJouder
Collaborator
Dana is an interior designer, writer, and performance artist. She graduated an architect from Pratt Institute in Brooklyn New York, which explains her fascination with architecture and performance. She's also the cowriter of a fantasy fiction book Evora: The Secret Child.
Shaikha AlQatami
Collaborator
Shaikha AlQatami is the Reigonal Ambasaador for Girl Rising, a global movement that believes educating girls in the developing world will bring transformative change to the world.
Shaikha is a women's rights activist seeking to empower women globally and create positive change.
@girlrisinggcc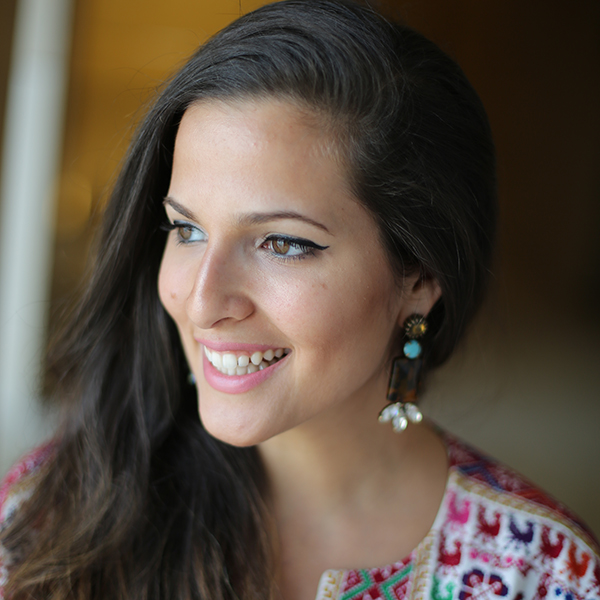 Lina Qaddoumi
Collaborator
Lina is a Program Manager at INJAZ Kuwait, an NGO focused on empowering youth to own their economic success. Lina has participated in numerous youth empowerment initiatives worldwide, namely Welfare Association, Karamah: Muslim Women Lawyers for Human Rights, and UN-IFAD . She is passionate about contributing to the enhancement of civil society in Kuwait and aspires to build the capacity of Kuwait's civil society organizations by conducting NGO management workshops in the community. Lina holds a Masters of Arts in International Development Education from New York University and a Bachelors of Science in International Relations and Communication, with a minor in Middle Eastern Studies.
Farah Behbehani
Collaborator
Farah K. Behbehani is a Kuwaiti artist and designer. She received her M.A. in Communication Design (Distinction) from Central Saint Martin's College of Art and Design, London, in June 2007. She has also been an apprentice of the renowned calligrapher Khaled al-Saai since 2006. Farah is a published author of 'The Conference of the Birds' (Thames and Hudson, London, 2009), a book based on Farid Ud-Din Attar's 12th century Sufi Allegorical poem. Farah has exhibited her work in Kuwait as well as participating in numerous shows internationally, including Washington D.C., Brussels, Munich, Jeddah, Sharjah and Beijing.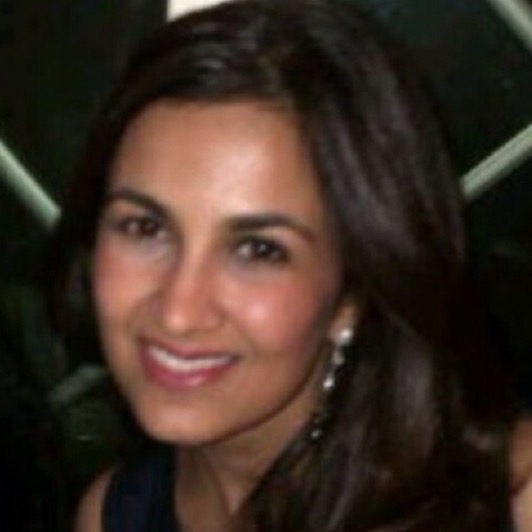 Fatima AlHasan
Collaborator
Fatima is a Georgetown Law graduate currently working at Baker & McKenzie. Her previous jobs include international law firms and Bahrain's sovereign wealth fund and she was the first female GCC lawyer to work at the World Bank. Fatima is a strong believer in empowering women to empower communities and stir positive change.
Abdalla Abdelrahman
Graphic Designer & Website Developer
Abdalla is a design professional with an interest in design management, drawing inspiration from surrounding cultures and aesthetics.
Shaikha AlJubair
Collaborator
After graduating with a bachelors degree in the Art of Translations from Prince Sultan University in Riyadh, Sheikha joined the Saudi Capital Market Authority (CMA) in 2010 as a Corporate Governance Specialist. During her time at CMA she moved to Paris and joined the Organisation of economic cooperation and developments (OECD) as a Policy Analyst, where she explored the realms of international development. In late 2014 she moved to London to get her Masters in International Business Management, which she expects to complete by early 2016. Apart from work she is passionate about contributing to not only her community in whatever ways she can, but also the larger community in her region.
Omar Afuni
Music Composer & Sound Designer
Omar is a singer, songwriter and music producer. He has independently released two albums and is best known for his songs 'Resurrect Me' and 'Music Therapy' – both of which have been picked up by radio stations in Kuwait and grabbed the attention of regional TV stations, magazines and online blogs. Internationally, Omar's debut album 'Resurrected' gained attention in the online realm thanks to his YouTube channel where he posts covers of popular songs. To date, the album has been downloaded over 35,000 times and his YouTube channel crossed the millionth view mark.
Nasser Al-Naama
Collaborator
Nasser Al-Naama is a young graduate filled with an unbridled creative energy. As a recent graduate of the Virginia Commonwealth University in Qatar, he brings a fresh approach to any project he tackles . He writes engaging articles for popular online and print publications, and produces a variety of local shows – ranging from fashion to corporate events. He is one of Qatar's youngest media innovators – a social entrepreneur with an inquisitive mind. Nasser is a proud Qatari who hopes to leave an indelible mark on Qatar's media landscape.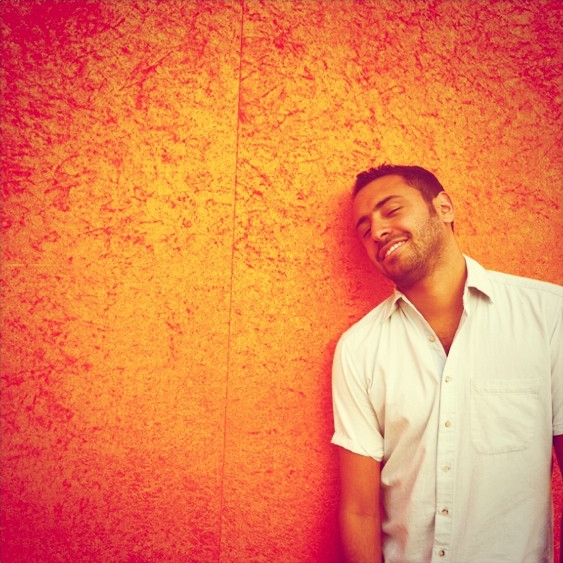 Nasser AlQatami
Public Relations & Social Media Coordinator
Nasser is a music and travel blogger, United Nations Communications Analyst, playlist creator and activist. He is unapologetically passionate about music, travel, human rights and social media. His insight on music has lead him to catapult his blog, LOFT965.com, into one of the world's most-read in its genre. Moreover, AlQatami has created tailored playlists for many restaurants, shops and business venues. His love of travel has taken him to approximately 77 countries across the globe resulting in the creation of a new blog, FLIGHT965.com. AlQatami has a Bachelors and Masters degrees in Political Science, which he utilizes on daily basis in his work at the United Nations. His motto in life is "Every tool is a weapon, if you hold it right (Ani DiFranco)."
Lamia Al Ansi
Collaborator
Lamia Al Ansi is from Salalah, Oman but was raised and has lived across the world for the majority of her life, between studying and working in 4 continents.
She now works in the Negotiations and Supply Chain industry in Oman, having done this for both Upstream Oil and Gas, and now Development for tourism and real estate. Her current role includes being a director of procurement, tender committee member and board of director member of several organizations in Oman. Her particular area of interest at work is developing Omani and GCC markets, particularly local skills and industries.
She's passionate about experiences, which resulted in her trying out open water diving, bunjee jumping, summitting Kilimanjaro, hiking in Oman, paragliding, winter skiing, alternative therapy training, and too many other things to list which are part of a huge bucket list of experiencing life to the fullest.
Lamia joined team weoritu after getting a call from Taibah who's energy was contagious, and because the goals of project #wecandoit reminded her of a girl called Kauther whom she met in a Springboard training program for the local community in Jebel Akhdar (Oman) 3 years ago.
Haif AlHammadi
Collaborator
Haif Zamzam Al Hammadi is a Senior Associate at one of Abu Dhabi's sovereign wealth funds focusing on managing energy assets. She is also a private food & beverage investor and entrepreneurial consultant. Her professional past experience includes renewable energy-focused private equity with Abu Dhabi's Masdar, and strategy management consulting with the Boston Consulting Group.
She graduated from the American University of Sharjah and is the first Emirati to complete her MBA at INSEAD. She is very passionate about the socioeconomic development of women in the GCC.
Abdullah Al-Mulla
Collaborator
Abdullah grew up in Qatar until moving abroad to pursue his university studies. He became involved in film through the Doha Film Institute, where he has worked on seven short films to date among others. He acted as cinematographer for one, and he wrote and directed his first short film 'Old Airport Road' (2014), which explores the theme of care. Currently, he is working on a screenplay related to the cosmic sense of a relationship, while researching for a larger work that will explore inner struggle and its corporeal manifestation through a fantastical lens.
Saba Al-Busaidi
Collaborator
Saba Al-Busaidi is an engineer that is driven towards communications and has a passion for Social Media. She has worked on several government projects and focused on developing a lot of SME's within the Social Media capacity. Saba has a track record in assisting well established SME's in different ways such as consulting, advising, managing their social media presences. She took part in two entrepreneurship campaigns to mentor startups in the Social Media field and received The Women Excellence Award in Technology 2014.
Meshari Abokhodair
Meshari is a Strategic Communicator who acquired his knowledge, skills, and experience from a fully engaged academic and professional journey that took him to the United States and the United Kingdom. His goal is to lead a movement to help Gulf government entities, for-profit, and non-profit organizations to benefit from the newly developed field of strategic communication. Meshari develops strategies to implement communication concepts that could promote products, values, and policies. He is passionate about empowerment, education, media and politics.
Nicola Toomey
Intern
Nicola Toomey is currently studying Arabic and Islamic Studies at The School of Oriental and African Studies in London. She is passionate about the art, music and culture of the Middle East and loves to travel in the region.
As head of the Modern Foreign Languages Society at school Nicola was able to encourage learning of the Arabic language and to develop students' knowledge and understanding of the Arab world.
She has also spent time working at Mashrabia contemporary art gallery in Cairo, Egypt where she organised events and social media.